Wrote a feature article 'UI Expression in the Smartphone Era' for Web Designing May 2015 issue.
Our strategist has written a feature article, 'UI Expression in the Smartphone Era,' for the May 2015 issue of Web Designing (Mynavi).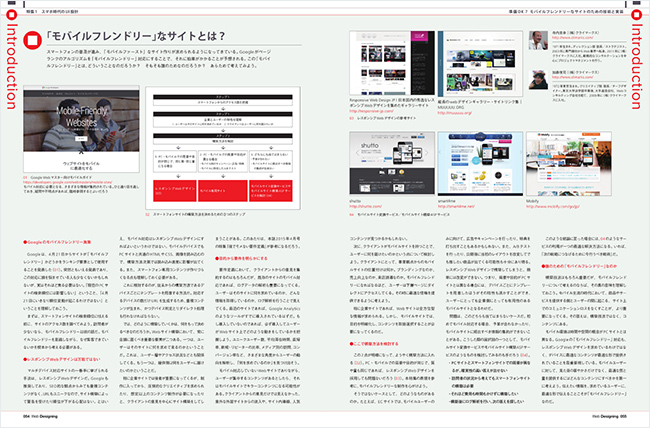 I wrote a two-page intro, "What is a 'mobile-friendly' site?" I wrote a total of two pages on.
The special feature is an introduction to various UI expressions optimized for smartphones, and this is the text of the introduction.
With the announcement that Google's search algorithm will be changed to be "mobile friendly," we are entering a full-fledged "smartphone era," and this article explains what you should do to make your website compatible with smartphones.This is an article for web creators, but I think it will also be useful for corporate webmasters who are considering smartphone compatibility.
We hope you enjoy reading this article.