Won the Excellence Award at the 7th Annual '2019 Web Grand Prix' of the Web Advertising Study Group
The corporate website of Japan Pulp and Paper Trading, which we planned and produced, won the Excellence Award in the "Corporate Website Award" category of the 7th Web Grand Prix 'Corporate Grand Prix' held by the Web Advertising Study Group of the Japan Advertisers Association.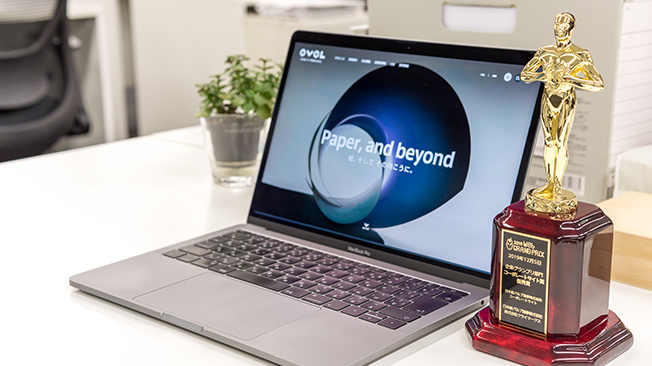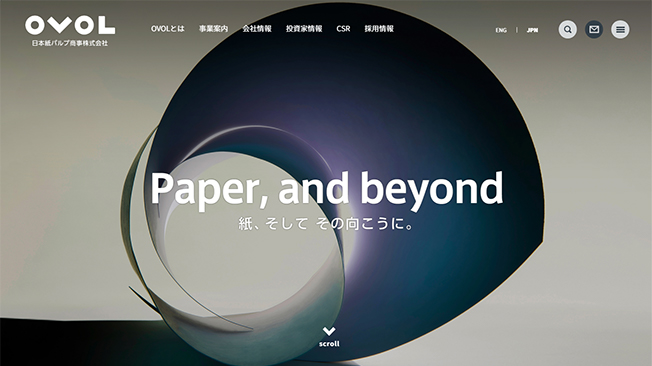 The Web Grand Prix aims to promote the healthy development of websites and to honor companies and individuals that have made outstanding achievements as "an award for web professionals, by web professionals, for web professionals", and to celebrate their efforts and achievements.
"The "Corporate Grand Prix" category is the equivalent of the previous Corporate Web Grand Prix, and is awarded to a model website that has been created and developed through the efforts of the web staff of each company.
About the award-winning works
Japan Pulp and Paper Corporate Website.

We have been involved in the planning, design, and implementation of the renewal project, and have continued to support the PR activities of the world's strongest trading company that supports the paper industry by renewing copy and visuals, expanding brand content, and revamping the IR site.
Producer: Takao Shiota / Art Director: Xuexian Cao / Director: Takamichi Ishizaki / Planner, Writer: Ryota Akiba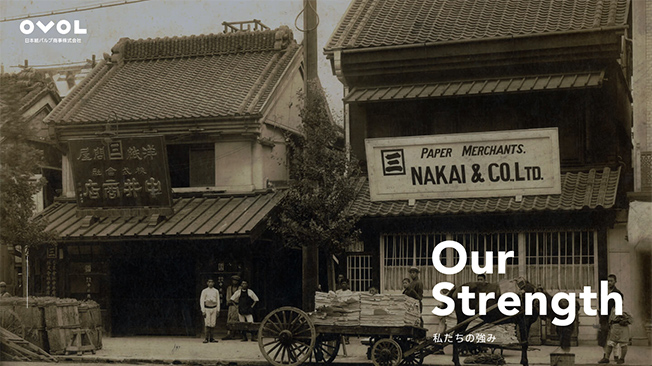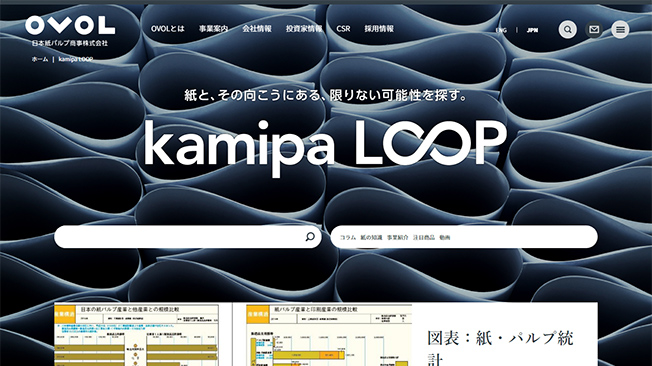 ---
Japan Advertisers Association Web Advertising Study Group

"The 7th Web Grand Prix" Corporate Grand Prix Category Winning Site Results